Tesoro de Villena
Fondillón
Fondillón is a fortified wine of high quality and extraordinary personality, exclusive from Alicante and internationally recognised as a luxury wine by the European Union Commission, together with Sherry, Port or Champagne.
This wine is made exclusively with vintages of exceptional quality, from overripe grapes from old vineyards with low yields. Made exclusively with the native Monastrell grape variety from vineyards located in the Vinalopó Valley.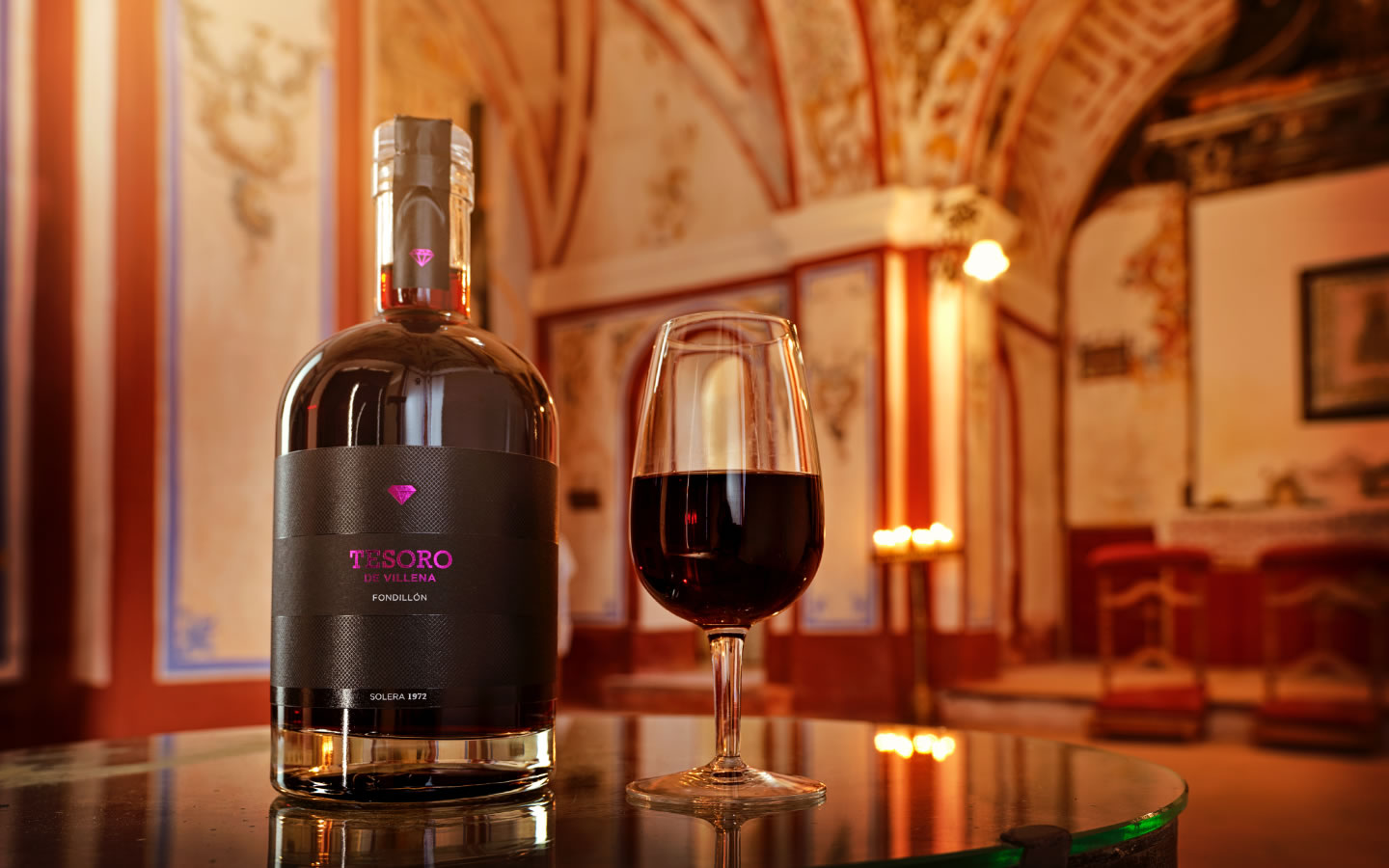 An oenological jewel that has become, on its own merits, a fundamental piece of the Mediterranean treasure that Alicante's gastronomy represents in the world. There is a theory about the origin of the word Fondillón, which suggests that the name comes from the "fondo" (the bottom) that accumulated in the barrels containing this type of wine. By refilling them using this traditional system of soleras, the ageing of the refilled wine with similar characteristics to the one it contained was favoured.
This system allows the quality of our product to be very high and homogeneous, because in all the barrels there is a high percentage of the mother solera started in 1972 and this solera transmits its characteristics to the wine that has arrived later.
This is why this Fondillón has no vintage. Each bottle contains a unique blend of wines from various years that have aged together for at least ten years each to form a complete Fondillón.
Do you want to know more about Fondillón de Alicante? Visit the Denomination of Origin website:
D.O. FONDILLÓN DE ALICANTE